The Power of Networking: Who do you know?
Tuesday, October 16th
VanWIT is kicking off our 2018/2019 program with an event to introduce our new theme: The Power of ( ). Join the Board of Directors in an engaging discussion about what opportunities there are to connect with fellow VanWIT members in our exciting calendar year, followed by a short presentation on tips for effective networking. Finish the night by putting those tips into practice and start building connections that last.
Becoming a member: Introducing the new VanWIT membership model
Networking 101: Why is networking important?
Effective Networking Tips: How to start, what to do, and what are the main barriers
Distinguished Speakers
Catherine Boivie (left), Managing Director and Principal, Strategic Technology Leadership Corporation
Dianne Lapierre (right), Senior Vice President/Chief Information Officer, Raymond James Ltd.
Digital Disruptions: Cyber Security in the Digital Age
Tuesday June 14th
The second installation of our Digital Disruptions series focused on Cyber Security and the challenges both you and your business need to overcome to properly protect against the increasing number of cyber threats. Our distinguished speakers engaged in a lively discussion around several topics including:
Cyber Strategies: How can you protect your organization and yourself?
Risk Management: What should organizations think about to defend against cyber attacks?
Emerging Technologies: What are the trends and considerations?
Long term planning: How do you ensure you can address evolving threats?
Distinguished Speakers:
Angela Baldonero, Chief of Staff – Strategy & Planning, Cisco Systems Inc
Angel has lived and worked in Washington D.C., New York, and San Francisco in various Senior Vice President roles within the hospitality and technology industries, specifically at Return Path Inc., Avigilon, and Kimpton Hotels. This gives her a unique perspective and capability in building a full lifecycle customer experience enabled by technology. She is now responsible for leading the strategic development and tactical execution of the business model as well as working with the team to build a scalable, sustaining enterprise business.
Khushbu Pratap, Principal Research Analyst, Gartner
Khushbu informs and educates leadership in IT risk management, audit management, security audits, and third-party security assessment related practices and trends. Her focus and interests are in an organizations' cyber-security challenges, roles of the three lines of defense, risk-based security compliance initiatives, and security audits in the cloud. She advises senior management and board members on their individual or broader business-related IT risk initiatives.
James Armitage, Manager of Cyber Security, City of Vancouver
James is responsible for the City's cyber security strategic direction and architecture, and also manages day-to-day security operations. He has over 15 years of IT experiences across government, higher education, and private sector roles. As of late, he has spent considerable time building cloud adoption strategies in the context of BC's privacy legislation.
Erica Pretorius, Partner in Risk Advisory, Deloitte
Erica leads the Technology, Media, and Telecommunications practice in BC and is the National Leader for the Technology Fast 50 program. She is sought after to evaluate clients' internal controls and risks surrounding systems and data, outsourcing, IT implementations, and privacy of information. With extensive expertise in assessing and improving IT governance, she helps expanding organizations manage their IT risk to promote efficient growth.
Thank you to our Event Sponsor
Digital Disruptions:  Impact of the Internet of  Things
April 18, 2018
VanWIT hosted our first event in the Digital Disruption Series, focusing on the Internet of Things and how it impacts our cities, where we live and how we work, both now and in the future.  Our panel of special guests engaged in a lively moderated discussion around the following topics:
IoT opportunities:  How do you build the case for which of the many to pursue?
Big Data: How is it being used and what is the impact on people and on business?
Hype v Applied Technology:  what is already delivering real value and what is on the horizon?
Future-proofing your career:  How do you ride the wave and ensure you do not get let behind?
Moderator:
Shari Wallace, Chief Information Officer, City of Burnaby
Shari is responsible for IT strategy, business transformation projects, asset lifecycle management and day-to-day operations. Prior to joining municipal government, Shari spent 15 years in the private sector in a number of IT positions across a wide-range of industries including telecommunications, banking and oil and gas.
Panelists:
Bill Finnerty. Research Director, Gartner
Bill is a member of the public-sector team covering citizen engagement, government portals, mobile, geospatial technologies and smart cities/communities for state and local governments. He previously served as the CIO for the Pennsylvania Department of State, where he was responsible for the Department's IT strategic direction, budget, policy and staffing strategies.
Karina Guy, MAS, PMAHI, CISA, CISSP, CIPP/C, Partner, KPMG
Karina has over 25 years of experience in IM/IT advisory services specializing in digital transformation, advanced analytics, process automation, informatics and decision-support. She has also built the foundational capabilities for smart city initiatives as well as led numerous engagements in health and social care, public safety and law enforcement, infrastructure and transportation.
Kurt Pregler, ITP, MBA, CMC, PMP, Chief Information Officer, Translink
Kurt is a highly-motivated, customer-focused, and outcomes-oriented IT leader with responsibility for enterprise IT strategy, security, data and analytics, systems delivery and support, and day-to-day operations. He previously worked in operations management and management consulting roles before joining TransLink in late 2008.
Karyn Magnusson, P.Eng, Deputy City Engineer, City of North Vancouver
Karyn is an experienced engineer with a demonstrated history of leading design and operations teams in the municipal and higher education sectors, with a deep background in Sustainable Development, Urban Planning, Asset Management and Green Infrastructure. She recently joined the City of North Vancouver in the role of Deputy City Engineer.
Thank you to our Event Sponsor
Leadership Circle – Breaking Barriers:
Wednesday, January 24, 2018
VanWIT kicked off 2018 with another installation of our Leadership Circle Series, which featured senior executives in technology who shared their journey in the industry with the VanWIT community.
Frenny Bawa led a discussion about transcending gender bias and employing strategies for career progression in the tech industry.
Frenny Bawa is a Business Executive who has had career in technology which spanned over two decades.  She began as a Marketing Manager at a Vancouver start-up and went on to hold senior leadership positions in several companies in the Lower Mainland and abroad. Over her career, Frenny developed expertise in product marketing, doing business internationally, transforming businesses and developing exponential growth strategies for the companies where she worked. She led the globalization initiative for Blackberry which expanded the company's primarily North American foot print into over 175 countries.  Following this business development effort, as Managing Director, she drove market development for BlackBerry in the Middle East, Africa and India. Frenny was recognized by Fortune India as one of the top 10 women in business. Currently, Frenny serves on Simon Fraser University's Foundation Board and on the Advisory Committee on TRIUMF (ACOT). On a selective basis she also provides strategic advice to companies. Frenny holds a BBA from Simon Fraser University and an MBA from McGill University.
---
Privacy is All Around Us

A VanWIT Networking Event with Kirke Management Consulting

November 15, 2017
VanWIT and Kirke Management Consulting organized an engaging evening of networking over food and drinks along with a presentation and discussion on privacy and security management from two accomplished women in technology.
Privacy is all around us. In a hyper connected world where data insight gives organizations a competitive edge, the risks of managing and safeguarding that data – specifically personal data – have increased exponentially. How then, as IT professionals, can we influence the importance of privacy and security management while at the same time we become enablers of innovative business models? Join us for this event where we will explore the opportunities that lie ahead in terms of increasing trust, reputation and brand exposure through the compliant management of Private information.
Speakers:
Ale started her career as an IT professional working for large corporations such as Procter & Gamble and Johnson & Johnson. She also ventured into the entrepreneurial world working for boutique consulting firms when she moved to Vancouver. Her specialties at the time were the implementation and management of ERP systems and Customer Relationship Management (CRM) strategies.
During her last corporate job with J&J, she partnered with various commercial groups in the organization, providing IT solutions in the area of Sales Force Effectiveness and Digital Marketing. This is when she was thoroughly exposed to the world of Privacy management.
She founded Kirke Management Consulting in 2014, with the goal to help organizations excel in their business objectives by finding opportunities for growth, while at the same time managing risks that could prevent their success.
Wendy has an undergraduate degree in Economics and Finance. She started her career in Sales and Marketing in the IT and video game industry where she gained invaluable experience. After a few years of being on the road, she returned to school to complete an MBA in Finance and International Business.
Since completing her MBA, she has held leadership positons as Controller, CFO and COO in the IT, Not-for-Profit and Healthcare sectors. Amongst her key responsibilities were to be the Chief Privacy Officer since 2001 at different organizations. She has lead the development of Privacy Programs delivering effective privacy policies and processes, ensuring privacy compliance to enable companies to achieve their business objectives. Wendy is passionate about privacy as a value-added driver of brand equity and business growth.
Strategy. Transformation. Results.
We are a strategy consulting firm that enables business growth and minimizes corporate risk. We believe that safeguarding personal information has become paramount in a rapidly expanding digital world, therefore we help organizations gain relevant data insights to build tighter relationships with their customers, all within a strong privacy management framework. This results in increased brand recognition, improved reputation in the industry and trust within their customer-base.
Kirke (pronounced "Kur-keeh"), the Greek goddess of transformation, used her powers and knowledge to transform anything that posed a threat into something harmless. At Kirke Management Consulting we strive to empower our customers to make that transformation happen and revolutionize their businesses.
---
Using LinkedIn for Professional Growth 

A Business Mixer & Workshop with Microsoft & VanWIT
May 2, 2017
VanWIT partnered with The Microsoft Store at Pacific Centre to deliver an interactive and engaging event about building your professional network and career growth. The event included e a 45-minute workshop on LinkedIn, where attendees learned how to:
Create a compelling profile of your capabilities and accomplishments and grow your business's professional network
Explore best practices for utilizing LinkedIn for career growth, and professional development opportunities
Examine your potential and how to raise your professional profile
Become acquainted with Lynda.com as a professional learning resource
Attendees also received a complimentary, professional-grade photo for their LinkedIn profiles.
---
Top Tips to Land Your Next Gig

March 8, 2017
VanWIT, Ignite Technical Resources, and other peers in the Vancouver technology community put on an engaging session about the latest job searching tips. Covering topics like effective body language and post-interview follow up etiquette, Marta Malecki discussed the top 10 mental and practical tips to help prepare for a job interview.
About our Speakers:
Ignite Technical Resources believes that accessing the right IT Consultants and Opportunities should be kept simple. They connect clients to the best people available on the market. Ignite Technical Resources was founded to be the trusted advisor and influencer for our client's strategic talent initiatives. They look to inform, advise and facilitate the hiring and placement of exceptional, on-demand workforces across Canada.
---
---
VanWIT Breakfast Series: Becoming an Intrapreneur – Career Hacks from the Trenches

November 23, 2016
Shari Wallace focused on discussing intrapreneurial skills and development, covering such topics like:
Building your internal network of subject matter experts and key influencers
When to pursue an initiative and when to put it on the back-burner
How to leverage and learn from your team, as well as others across your organization
How to look ahead at where your job/industry is going and what that might mean for you – particularly in terms of digital disruption
How to find a mentor and mentor others
About the Speaker:
Shari Wallace is CIO for the City of Burnaby with responsibility for IT strategy, business transformation projects, asset lifecycle management and day-to-day operations. Prior to assuming this role in 2013, she served as Director of Strategic Planning & Program Management for the City of Vancouver. In this role she was responsible for IT and business transformation initiatives from the ideas stage through to benefits realization, as well as strategic planning and IT standards and policies. Shari worked for the City of Vancouver for 10 years in a variety of roles, including acting CIO, applications development and support, service management and director of the corporate IT group.
Prior to joining the municipal government, Shari spent 15 years in the private sector in a number of IT positions across a wide range of industries including telecommunications, banking and oil, and gas.
Shari is also involved with a number of boards, committees and volunteer organizations; including Vice-president of the BC Chapter of the CIO Canada Association and board member of the Business Technology Management program at SFU.
Event Sponsor:
---
VanWIT Fall Mixer
Opening remarks by the Honourable Amrik Virk, Minister of Technology, Innovation and Citizens' Service for British Columbia
September 21, 2016
On Wednesday, September 21, we welcomed honourable Amrik Virk, Minister of Technology, Innovation, and Citizens' Services for British Columbia who kicked off the evening, launching this engaged community into an evening of networking and mingling.
Special Guest:
Honourable Amrik Virk, Minister of Technology, Innovation, and Citizens' Services for British Columbia. Minister Virk provided an opening address for this event. For more information on Minister Virk, please see his biography
here
.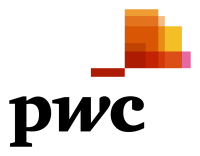 The VanWIT team at the Fall Mixer with guest speaker, the Honourable Amrik Virk, Minister of Technology, Innovation and Citizens' Service for British Columbia. (L-R Jennifer Carreiro, Kimberley Jang, Sandra Horvath, Maryam Zargar, Amrik Virk, Sheila Eddin, Joanne Hausch, Jennifer Charters, Catherine Aczel-Boivie, Farrah Smith)
---
VanWIT Breakfast Speaker Series: Being Your Own Leader as a Woman in Tech
May 25, 2016
With Jennifer Gervès-Keen, an award-winning coach with a specialization in learning & development, performance management, and strategy. Jennifer  focussed on being your own leader and moving your career or business forward as a woman in the technology sector. Discussed topics included:
How to build a high-performance culture (as both a business owner and a leader)
Women and entrepreneurship (skills, resources, and the changing industry)
Finding your drive (getting past inner fear and barriers to move forward)
About our Speaker:
Jennifer Gervès-Keen is an award-winning coach, with a focus on offering exceptional learning & development experiences within organizations. She also creates successful performance management programs for some clients and assists others with business strategy.
Her client list includes organizations across North America as well as Europe and she has also worked in the Middle East. From smaller and successful organizations such as Mobify and Landyachtz to larger businesses such as Deloitte Canada and the CPA, Jennifer has worked with all levels of government, and most areas of the private sector including engineering, manufacturing, finance, professional services and high tech as well as some non-profit organizations.
Areas of expertise include executive coaching, performance management, organizational development, strategic planning facilitation, learning and development consulting, entrepreneurship, creation of innovative training programs/workshops, generational-based issues, HR trends & challenges, and public speaking.
You can read more about Jennifer Gervès-Keen at http://www.jgkonline.com/about
---
VanWIT Launch
March 8, 2016
It takes a community: with technology jobs on the rise and the number of women participating in the tech workforce declining to lower levels than 10 years ago, the need for an organization to help women enter and thrive in technology is evident. Vancouver Women in Technology (VanWIT) is excited to bring you the first networking event and celebration of our newly-created non-profit society which will support women in technology (students, up and comers, and professionals) through networking, mentoring, and educational opportunities.
The VanWIT founding members and board (missing Shelley Gilberg) celebrating our sold out launch networking event at Milestones in Yaletown (L-R Jennifer Charters, Sandra Horvath, Maryam Zargar, Sheila Eddin, Catherine Aczel-Boivie, Joanne Hausch).